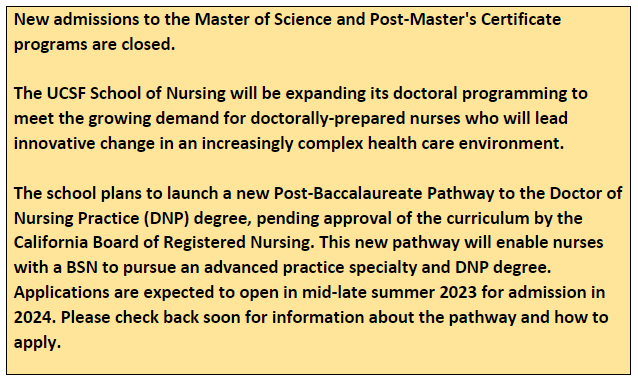 15-month program leading to a Master of Science degree in Nursing with a specialty in Health Policy & Public Health!
As health care reform continues to unfold, nurses need to be policy savvy and ready to use their expertise to guide and lead policy change. The Health Policy & Public Health (HPPH) specialty prepares nurses for such work. If you want to move beyond helping individuals one at a time… to making a difference at the "bigger picture" system level, and you are a creative, entrepreneurial individual who likes to write, speak, and think about how policies may affect different groups of people, the Nursing Health Policy & Public Health Master's specialty program may be a fit for you!
Students in this specialty understand the complex interactions between health and the social determinants of health to maintain or improve the health of diverse, vulnerable, and underserved populations and communities. We are committed, as a specialty and a community of students, staff, and faculty, to working to advance racial, social, and environmental justice and health equity 
► Watch an info session webinar (recorded 2/1/23)
What can I do with this Nursing MS degree?
Nurses with policy expertise work in advocacy organizations, medical and health maintenance organizations, legislative and regulatory offices, health care provider associations, and many other settings. The field is wide open with very diverse career opportunities.
The HPPH specialty Public Health (PH) track prepares you for a career in health education, program development, clinical expertise, consultation, research, public policy, leadership and administration. Graduates of our program work in settings that include health departments, schools and universities, parishes and faith-based programs, home care, refugee/immigrant clinics, jails and prisons, private agencies and non-profit organizations, domestically and internationally, such as the Centers for Disease Control and Prevention, Indian Health Services, World Health Organization, and the International Federation of the Red Cross.  
The HPPH specialty Health Policy (HP) track prepares nurses with policy expertise to be employed by health services research firms, work in legislative and regulatory offices at the county, state and federal levels, or hold elective or appointed office. Others work in the legislative or policy offices of health maintenance organizations, advocacy organizations, health care companies or health care provider associations, or consult for these and other organizations. One can also find nurses with careers in policy and program planning at international government health organizations and non-governmental organizations.  
Those who follow the dual track will find that their opportunities span both arenas. 
What does the program require? 
Courses will be completed over four regular quarters plus one summer quarter, beginning in the Fall of each year.  See the bottom of this page for the model curriculum (current students should refer to the Team curriculum that has further details)
All students complete courses in:
The Policy Process: Examples from Tobacco Control
Communications and Policy Leadership
Climate Change, Health, and Social Justice
Commercial Determinants of Health
Health Care Economics
Foundations of Research and Data Analytics
Policy Proseminar and Practica
Race and Class Factors in Health Care Deliver
Epidemiology
Global Health Interventions
Public Health track students will also complete courses in:
Advance Public Helath Nursing
Clinical Prevention and Population Health
In addition, students may also take electives.
Dual Tracks
The UCSF specialty in Health Policy & Public Health (HPPH) for registered nurses provides foundations in policy leadership and planning and evaluating public health programs in a variety of settings. HPPH students will take the majority of their classes together, but their coursework will diverge into two separate tracks, Health Policy (HP) or Public Health (PH). 
Students should select their specialty track during the application process by indicating it in their goal statement, and no later than the end of Winter quarter of year one.  While in the program, a student can choose to continue in the specialty chosen or change based on their evolving interest.   Students can also follow a dual track with additional course and residency requirements. 
Each track requires students to take 8 units/240 residency hours appropriate to their track.  
Students can pursue both tracks and will have to complete all classes on the curriculum for both tracks in addition to the residency requirements for public health and health policy - a combined 16 units and 480 hrs residency total. In this case, students are expected to complete 8 units/240 hours in a health policy residency and 8 units/240 hours in a public health residency. 
Residency
Each student completes a 240-hour summer Residency working in a policy or public health organization. In some cases these residencies have led to job offers for graduates.  Residencies emphasize the application of policy skills in real-world settings.
Comprehensive Examination
The Graduate Division at UCSF requires MS students to complete a Thesis or a Comprehensive Examination which demonstrates the student's mastery of the major field and ability to think critically. To fulfill the Graduate Division Comprehensive Examination requirement, faculty in the School of Nursing developed a Comprehensive Exam with several options to evaluate the student's ability to apply advanced theoretical knowledge in a selected area of specialization and to critique research as it relates to that area.
Required Curriculum (current students should refer to our Team curriculum for details)